April 7, 2023
Diapason creative - 2023 Q1 Newsletter
Diapason's resonances this past quarter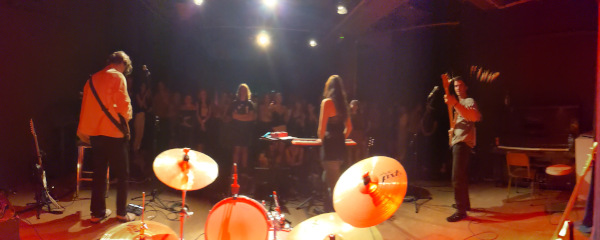 After a sold-out concert at Redfern's iconic 107 venue, Lili Alaska and her band (yours truly included) were lucky to be the first to try out the newly equipped recording studio at the Bondi Pavilion. The same location we opened up with Lindy back in September.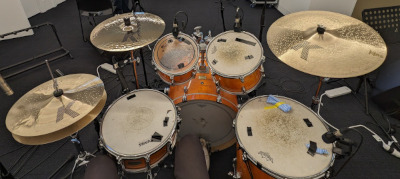 Great feel playing with a brand new set of Zildjian cymbals (little known trivia: Zildjian is one of the oldest operating companies in the world). There was another crash cymbal in the set, I think we should have used it too - it's important when using K Series. ¯_(ツ)_/¯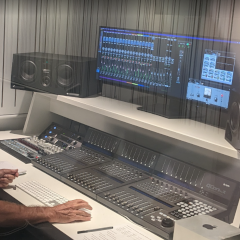 Yes, all the faders are at 0. 'Console' (just a controller for ProTools) is not connected yet :)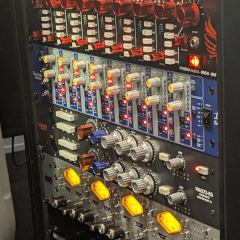 The Austism 2023 conference in Sydney was super didactic and informative. Lots of inspiring speakers. Didn't know of Judy Singer's enormous contribution to this field - it was touching to hear her story in such nice circumstances.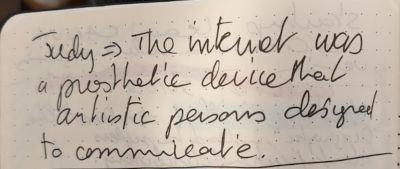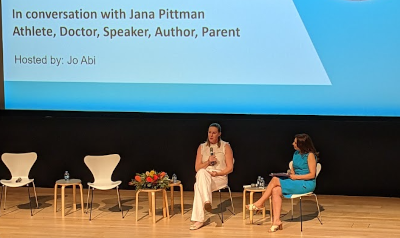 Visit in Melbourne (any correlation with the 2023 Grand Prix is completely random) went very well. New professional connections taking form - like it does in Sydney. Rone exhibit was fascinating, multisensorial and almost spiritual.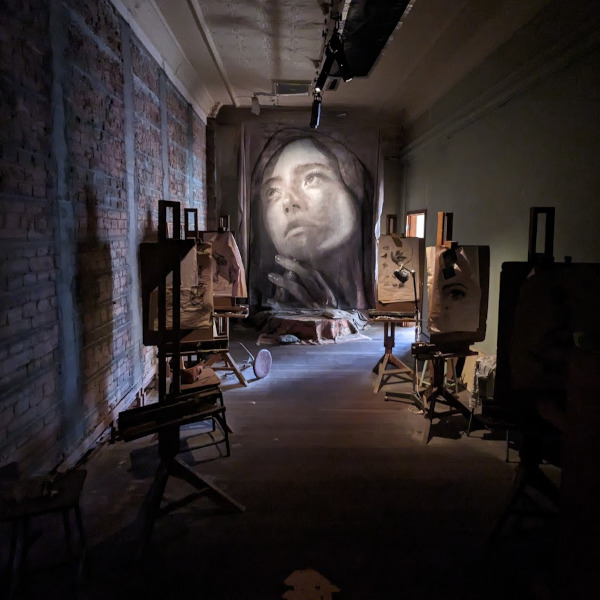 Spiritual and multisensorial; that's also applicable to the presentation and discussion delivered by Joshua Ismin and Scott Riddle at Raising the Bar #RTBSYD in Sydney Uni's Manning bar. Josh - artist of the molecular world - covers the long history of psychedelics use in research as well as clinical and traditional practices, convincingly emphasizes the huge unmet needs for better and different mental health solutions. He evoked the surprising eagerness of regulatory agencies to support this progress on both sides of the Pacific - and addressed during the audience questions the cost issue. Scott, survivor of stage IV cancer and end-of-life anxiety, was the first subject in the first psylocybin controlled trial in Australia.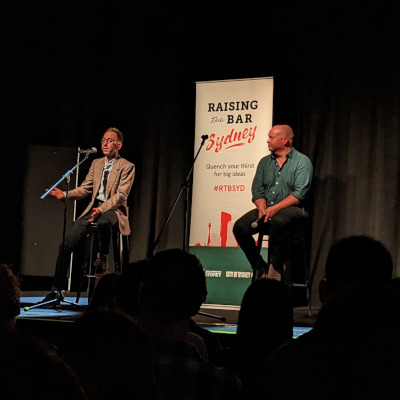 In a touching lived experience testimony, Scott describes a profoundly spiritual experience, deeply collective, involving both male and female therapists (should I say Shamans?), and …snare roll….'music, the third therapist in the room'.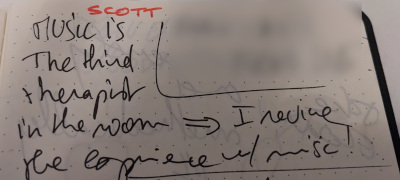 This talk was recorded (minus the audience questions), so luckily you can listen to it there.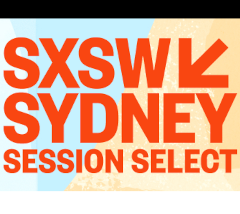 You may know SXSW is coming to Sydney in October.
If you'd like to hear more about the #future of #digital #health from a diverse and passionate bunch of #humans please spend a few minutes of your time checking out these other proposals and give them your vote if you'd like to see them happening here in #Sydney:
Last - I was (again) lucky to assist to the very interesting talk by German Electronic Music Pioneers Robert Henke and Susanne Kirchmayr (but missed their performances earlier in March :(). Susanne (aka Electric Indigo) offered a very interesting look back on the female:pressure network adventure and her experience as a female DJ. Robert (aka Monolake), co-founder of Ableton, explained the artistic empowerment that making one's own instruments offer.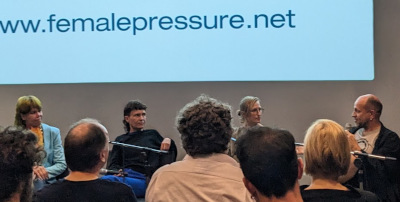 They were joined for the discussion by Alex Murray-Leslie and Pia van Gelder.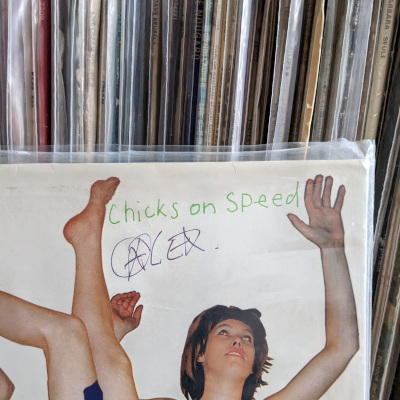 Thanks a lot Alex for signing my copy of The Chicks on Speed Will Save Us All!.