I studied engineering in France, leading to a PhD in Industrial Engineering during which I explored the collaborative product development process and its methodological foundations. I also taught product development to engineering students. I then contributed to a series of contract engineering projects in the energy and defense sectors before traveling to the antipodes in 2006 to start a new adventure, discovering there at the same time my passion for medical technology and a new career.
I was lucky to join a (now defunct) NZ startup developing innovative neonatal brain monitoring products, with amazing tech both in the hardware and software realms. In charge of HW development and NPI (leading to the commercialisation of the BRM3 monitor system and several models of disposable sensors), I also contributed significantly to our regulatory submissions and our quality management processes. I then moved to OZ to work on sleep monitoring technology. I built and lead the NPD/NPI team for the Sonomat device, for which we received the Shell Australian Innovation Award in 2012. I also lead the creation of an IEC62304 compliant SLDC as well as the design controls part of an ISO13485 QMS, which allowed us to obtain clearance for the Sonomat in several jurisdictions. I thereafter added to my responsibilities the quality and regulatory compliance of the manufacturer of the Sonomat, Maskmedic, and their range of neonatal and pediatrics CPAP masks. I also involved myself into their clinical evaluations worldwide, becoming VP-America for both entities, and overseeing the R&D and technical development of several digital health pilot services using the Sonomat.
Upon returning back to Oz before the pandemic, I engaged into several volunteering and mentoring opportunities that allowed me to brainstorm dozens of refreshing new challenges with amazing students, makers, humanitarian professionals and entrepreneurs from all over the world.
I created Diapason Consulting to share what I learned along this journey. Not as much the success stories, but more importantly the hard learned, expensive and challenging 'misadventures' lessons. I don't believe in the "go fast and break things" motto but I believe in the value of "breaking things" - within reasonable measure, and only with method and discipline to guarantee a successful learning experience.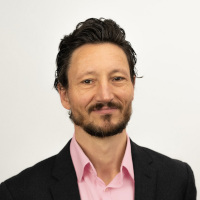 ---