You know the meme.: "CFO asks CEO, "What happens if we invest in developing our people and then they leave us?"
CEO: "What happens if we don't, and they stay?"
(1.)
When you are a (co)founder in an early stage - you may well be wearing both the CFO and the CEO hats (and the hats of the whole C-suite - Hello Mad-hatter split personality!).
On top of that, your own people - the ones that need developing - are also yourself and your co-founders. It does not make it any easier does it?
There are many excellent trainign programs for ISO13485, or IEC62304, or ISO14971, or IEC62366. And many of these are great. But they are intended primarily for quality managers, quality engineers or SDLC specialists. They are rarely designed for founders - who don't need to become specialists of this or that technical standard, and who cannot afford either multiple days of training for each.
There are also plenty of simpler "online" courses, significantly cheaper or even free. These are generally "self-paced", which is just a fancy way to say that the youtube video can be paused.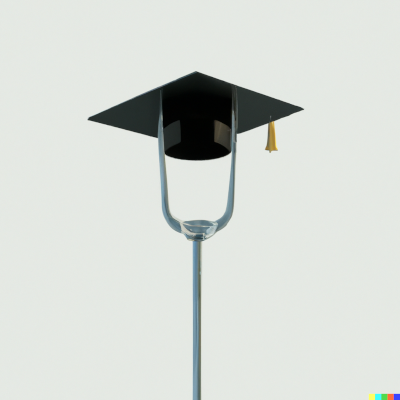 (2.)
In-between these two extremes, Diapason has developed an agile curriculum perfectly suited for early stage healthtech entrepreneurs. Based on a mix of masterclasses, expert consulting and hand-on workshop based on your own processes and technical documentation, this cohort**-based program will give you the tools and confidence you need to build and manage the processes that you company will need on its way towards best practices and regulatory compliance.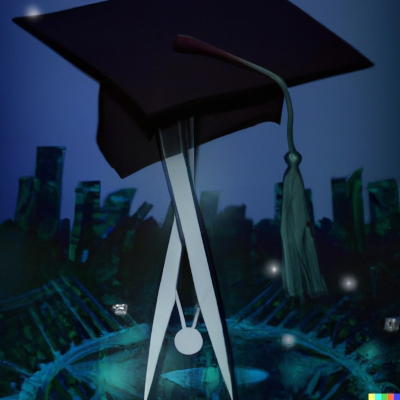 (3.)
The first cohort is recruiting now. Click to learn more.
(1.) AFAIK the author is Peter Baeklund according to Jim Bouchard
(2.) "tuning fork wearing a graduation hat, digital art", DALL-E 2
(3.) "graduation hat next to a A440 tuning fork, in front of a futuristic city nightscape, digital art", DALL-E 2
---